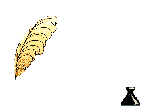 Dave and Merrijoy...
...have been singing gospel music together since 1964, travelling first in college and then extensively in the United States and Canada for their concerts.
Merrijoy grew up in a singing parsonage family and is a licensed music teacher in the Anderson, Indiana Community School system. She has a solo album out and has travelled to Puerto Rico on a singing tour.
Dave also started out by singing in church and in school groups. Continuing in college, he sang in an a'cappella choir and several gospel groups.
Together Dave and Merrijoy continue singing at area churches, summer camps and everywhere they are able to go to share their testimony and the Gospel of Jesus Christ to people through song.
As of November 2004, Dave and Merrijoy have accepted an appointment to pastor an area church in a small town east of their Fairmount, IN home. It is the Eaton United Methodist Church, a friendly congregation determined to live for Jesus Christ and to spread the Gospel to as many as they possibly can.
If you are ever in the area and you're looking for a church to worship in, please feel free to stop and visit the Eaton church. You'll be glad you did!

For Booking Information:
Call...
765.948.3781
Write...
PO Box 1
Fairmount, IN 46928-0001
Email...
merrijoy@comteck.com