Sunday, July 25th, 2004, was our first Sunday to fill the pulpit in the absence of a pastor. After several months and multiple meetings, Merrijoy and I were appointed November 4th to Eaton as the pastor.
We feel very privileged to be included in the Lord's work in this farming community in central Indiana. With the Lord's help, we hope to see growth at all age levels and a restored confidence in the pastoral office.
United Methodist Church - Eaton, Indiana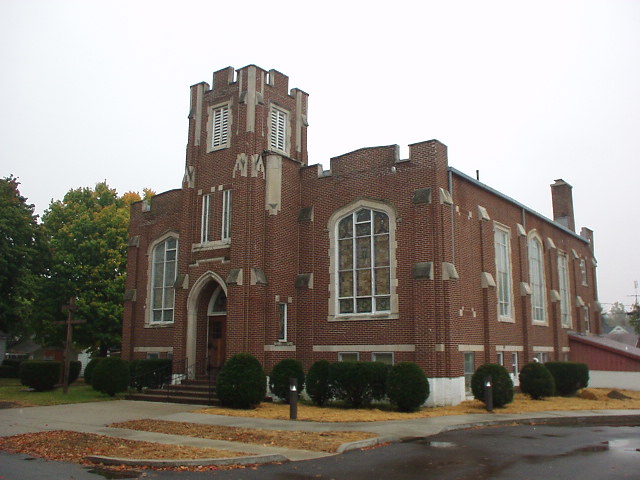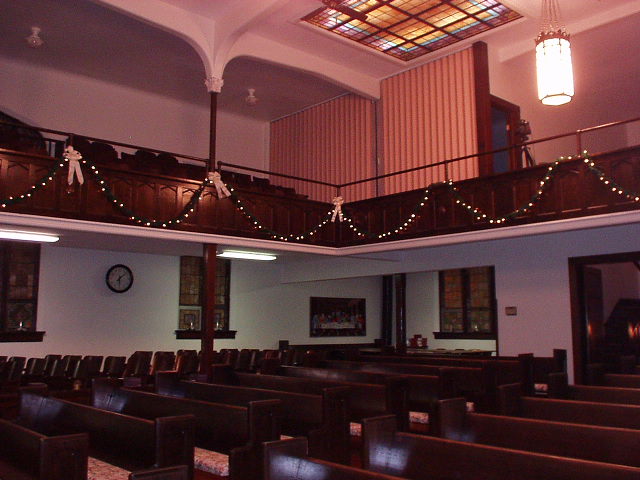 Isn't the sanctuary beautful?
The hignway sign out on State Road #3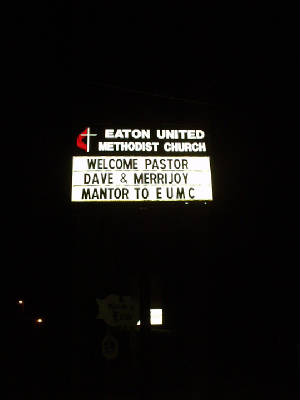 A nice gesture from the congregation!
Please know that you're always welcome to worship with us at Eaton United Methodist Church. Click on the email prompt below to ask for directions.
Many thanks
and God Bless!