This Hummer with Serial #107117 probably has some history behind it.
Doubtful it has seen any overseas duty, but this Hummer has seen plenty of state-side responsibilities, I'm sure.
As Ken explained, after its military tour of duty, it was used by a sheriff's department within the State of Indiana.
Today's Hummer is recognized world-wide with much of the credit going to two major conflicts. Just as its predecessor's image, the Jeep, the Hummer stands as a symbol of ingenuity, freedom, might and the American way!
SWEET AMERICAN!!!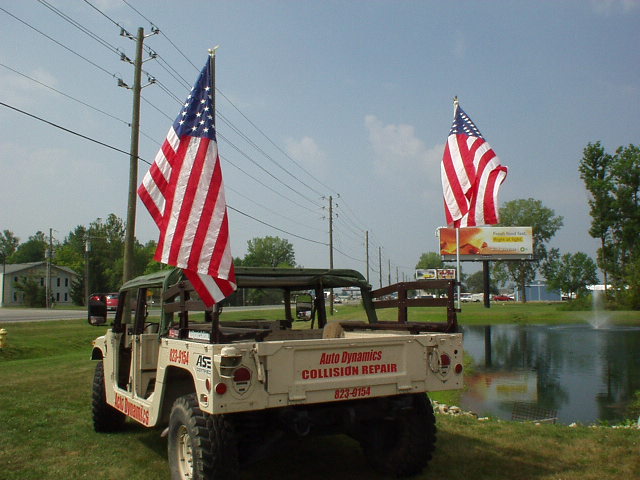 The American Flags Were Put On For A July 4th Parade - NICE!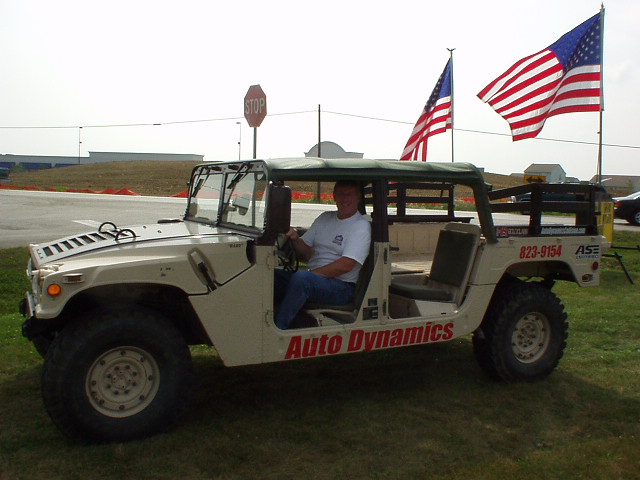 Since The Photo Was Taken Against The Sun, It's Hard To See My Big Smile!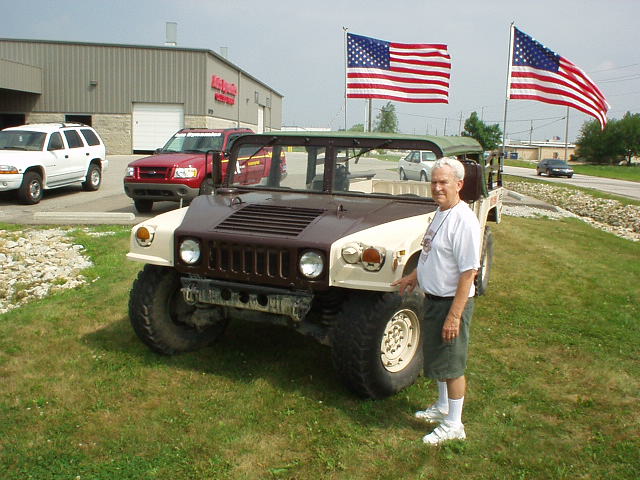 This Ken, The Owner's Father